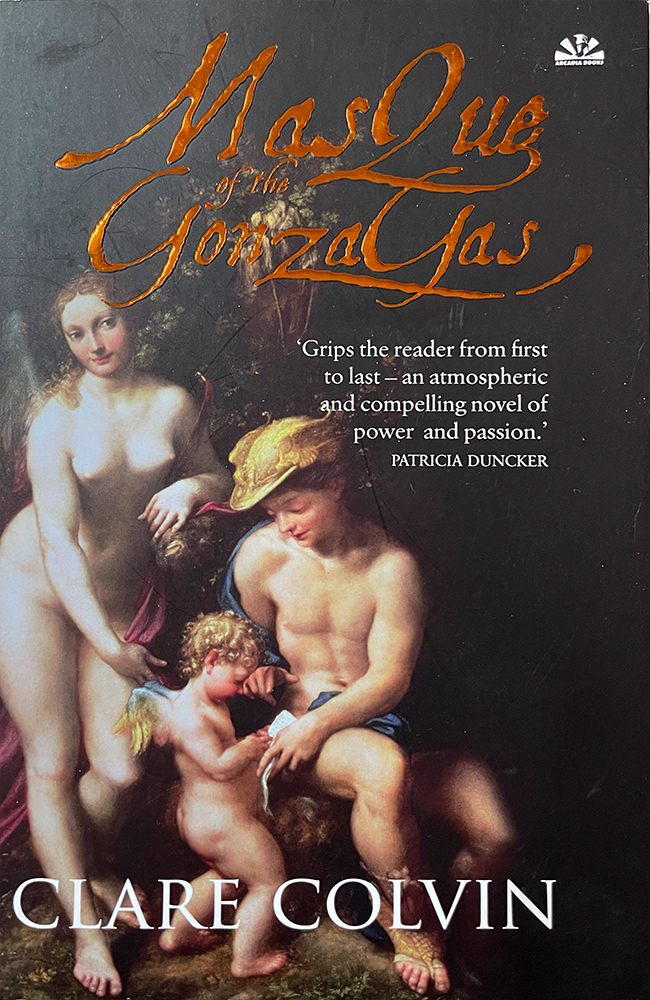 Published by Arcadia Books, 1999 and reissued in mass paperback 2007. Also published in Italy (Corbaccio; ppk TEA); France (Albin Michel); Holland (Boekerij); Spain (Martinez Roca) 
The baroque era at the beginning of the 17th century:  change and upheaval are undermining the certainties of the Renaissance.  In northern Italy, amid political and religious dissent, Vincenzo Gonzaga, 4th Duke of Mantua, devotes himself to the pursuit of art and pleasure.  He gathers to his court the finest painters and musicians.  His composer, Claudio Monteverdi, creates his first opera, Orfeo.
Clare Colvin's novel follows the dream of Arcadia to its destruction, drawing on letters and documents of the time to answer the tantalising questions of history.  What was the reason for the ambivalent relationship between the Duke and his court composer?   Why did the Gonzagas destroy themselves, bringing chaos to Italy?   What role did the seductive Isabella of Novellara play in their downfall?
click here to read more background to the book
click here to read the reviews
click here to read an extract from the book
buy the book from amazon.com
buy the book from amazon.co.uk