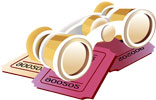 Alfano's Cyrano de Bergerac ****
Royal Opera
Covent Garden, London WC2
Puccini's Madam Butterfly ****
English National Opera
London Coliseum, London WC2
Sunday Express 14 May 2006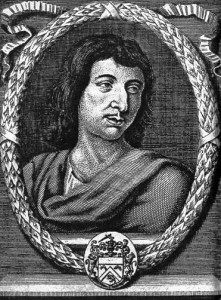 No other tenor can combine the voice, acting ability and sheer staying power of  Placido Domingo.  He proves it triumphantly as the swashbuckling Cyrano de Bergerac who fights off his attackers while declaiming poetry.  To see Domingo fencing with athletic vigour and hitting the top notes simultaneously at 65, the age when many singers opt for an undemanding concert or two, is to see real class in action.
The opera, first produced in1936 and based on Edmond Rostand's celebrated play, has been oddly neglected for the past 50 years, as has its composer.   Nowadays Franco Alfano is known, if at all, as the man who completed the last act of Turandot after Puccini's death.
The music may be derivative of Alfano's contemporaries, such as Debussy and Strauss, but it's a wonderfully operatic story, awash with romantic nostalgia.    Cyrano's monstrously long nose prevents him from declaring his love to the beautiful Roxane.  Instead, he composes love letters as a favour for the handsome but dim cadet Christian (Raymond Very), who has caught Roxane's eye, only to find at the end of his life that she had unwittingly fallen in love with the letter writer.
This co-production with New York's Metropolitan Opera, directed by Francesca Zambello,  lavishly makes up for the years of neglect.   Peter Davison's sets are solidly traditional, recreating each scene in detail, from 17th century Paris streets, to the siege towers of a battlefield, and finally the autumnal convent where Roxane has retired after the death in battle of her husband.
Domingo catches the pathos of Cyrano's loneliness under his ebullience in a generously acted performance.  American soprano Sondra Radvanovsky brings a hard-edged quality to the lovely Roxane, as well as a stupendously powerful voice.  A breath-taking evening that ends, like Cyrano himself, with panache.
One of the most beautiful sights in Anthony Minghella's production of Madam Butterfly comes at the very beginning of the opera.  A black-mirrored wall is raised to reveal a horizon floodlit by red.  Over the horizon appears a young Japanese bride in a kimono, sashed with a scarlet obi.  The ends trail behind her like two blood-red rivers as she descends the steps, a premonition of Madam Butterfly's tragic fate.
Of the effects inspired by traditional Japanese theatre, the simplest are the best – as with the paper lanterns to indicate a moonlit night and the flocks of origami birds.  Less successful is the use of puppets, with Butterfly's child by her  faithless American lover, Pinkerton,  a doll manipulated by three black-veiled figures, distancing you from the emotion of the scene.
Puccini's opera is disquietingly relevant in its story of sexual tourism in the Far East.  Janice Watson, as Butterfly, sings with a purity of tone and a touch of steel that reveals Butterfly's underlying resolution – to die with honour rather than to live dishonorably.